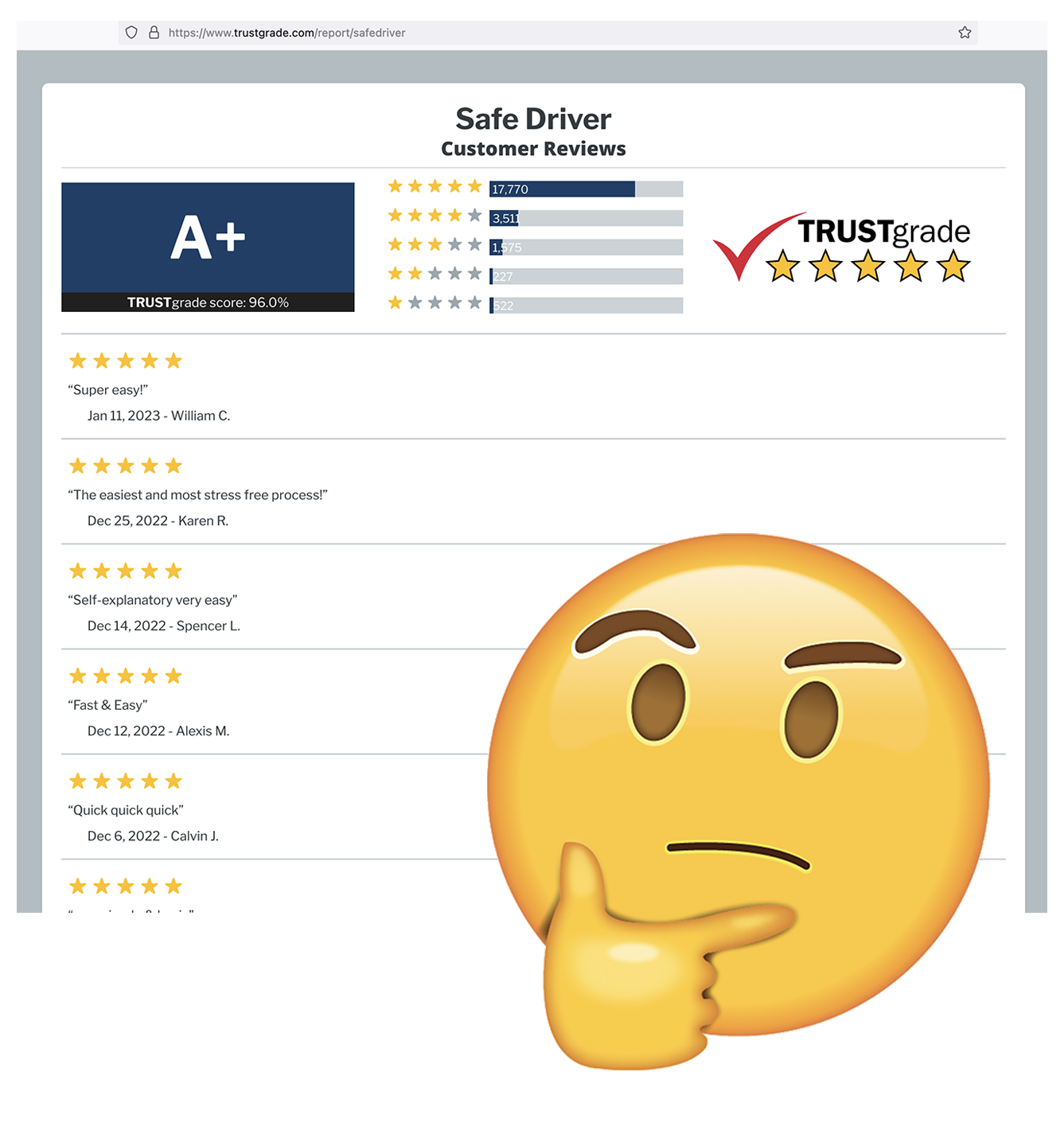 SafeDriver.com Reviews
When it comes to online traffic school and defensive driving, you have many choices. Competition is healthy for consumers and as a school who offers the service, it pushes us at 1SafeDriver.com to have a quality product at a fair price.
Unfortunately, there are always businesses out there that act in bad faith, often by the use of misleading advertising or false representation.
In the case of SafeDriver.com, they boast an incredible 5-star "A+" rating from "TRUSTgrade". As someone who's been in the traffic school business for over 20 years, I can tell you that THAT would be quite impressive if it were true. But it's not.
TRUSTgrade is a fake website. (Go ahead, click on it and see for yourself.)
This company is a stain on our industry. It's unfortunate that their name so closely resembles ours.