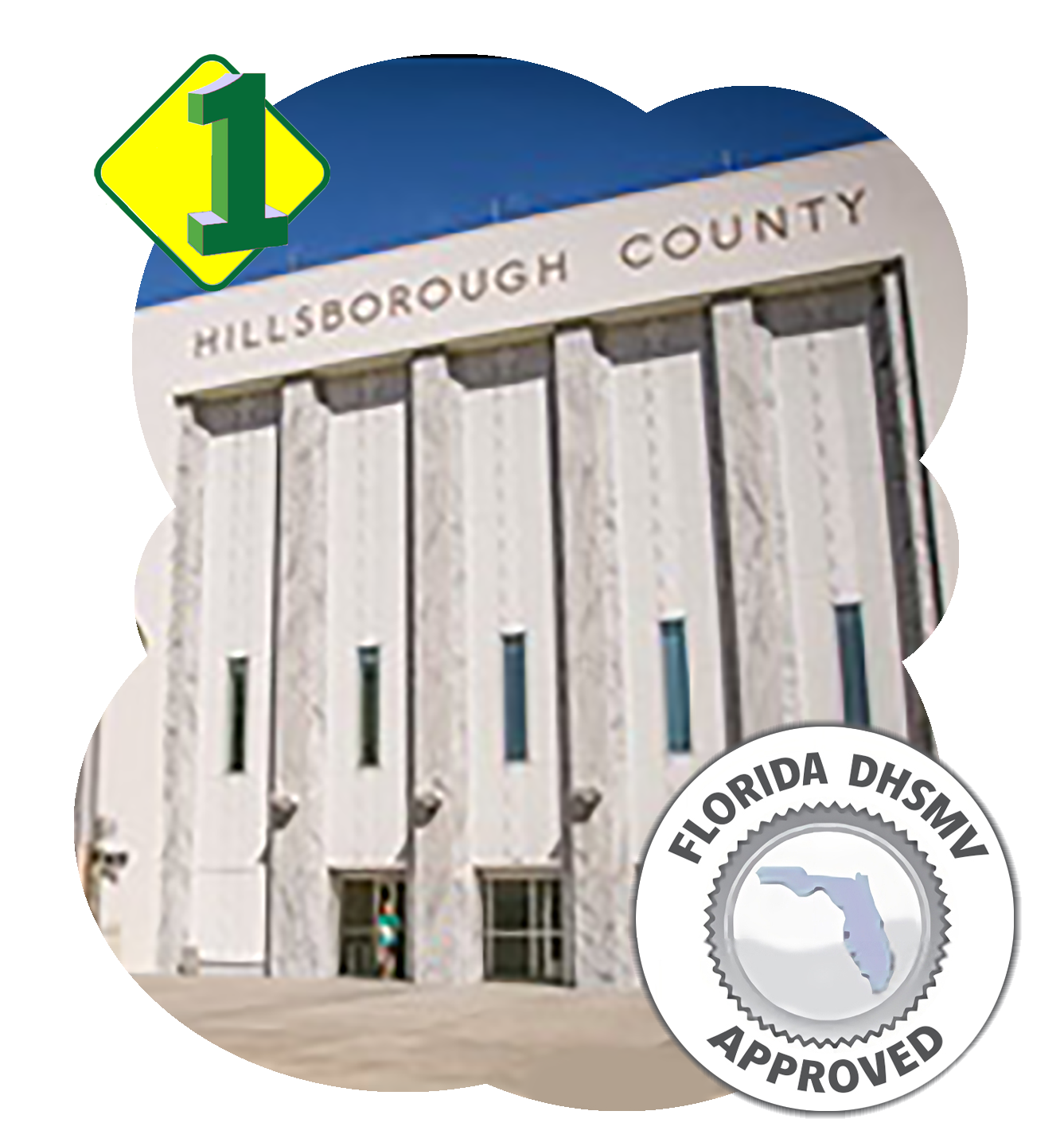 Fighting Traffic Tickets
Pay Your Traffic Ticket and Attend Traffic School
Remove Points from Your License in Hillsborough County


Step 1: Once you receive the ticket, you will have 30 days to notify the Hillsborough County Court of your intended next step. You can set a court date, pay the fine, or elect to attend traffic school to remove the points (this option will also have a fine associated with it).
Step 2: After notification to the court that you intend to take traffic school and pay the fine, you will have 60 days to complete a Florida DMV approved traffic school and submit the certificate of completion. You may only take traffic school once in a 12 month period and you may only take it 5 times in your life.
Step 3: Within 60 days of electing traffic school you must submit your certificate of completion to a Hillsborough County court. Florida Online Traffic School offers expedited shipping options to help you comply with this deadline. You can mail it in or turn in the certificate in person.
If you qualify for and successfully complete traffic school, adjudication will be withheld on your driving record and points will not be assessed.
---

Use this contact information to submit your payment, notify the court that you intend to take traffic school, and to submit your certificate of completion.
For more information, visit the Hillsborough County Clerk of the Court website or call 813-276-8200.

Hillsborough County Court Locations


Downtown Tampa
Old Courthouse
419 Pierce St
Room 107
Tampa, FL 33602


Brandon
Brandon Regional Service Center
311 Pauls Dr
Brandon, FL 33511


Plant City
301 N Michigan Ave
Room 1071
Plant City, FL 33563