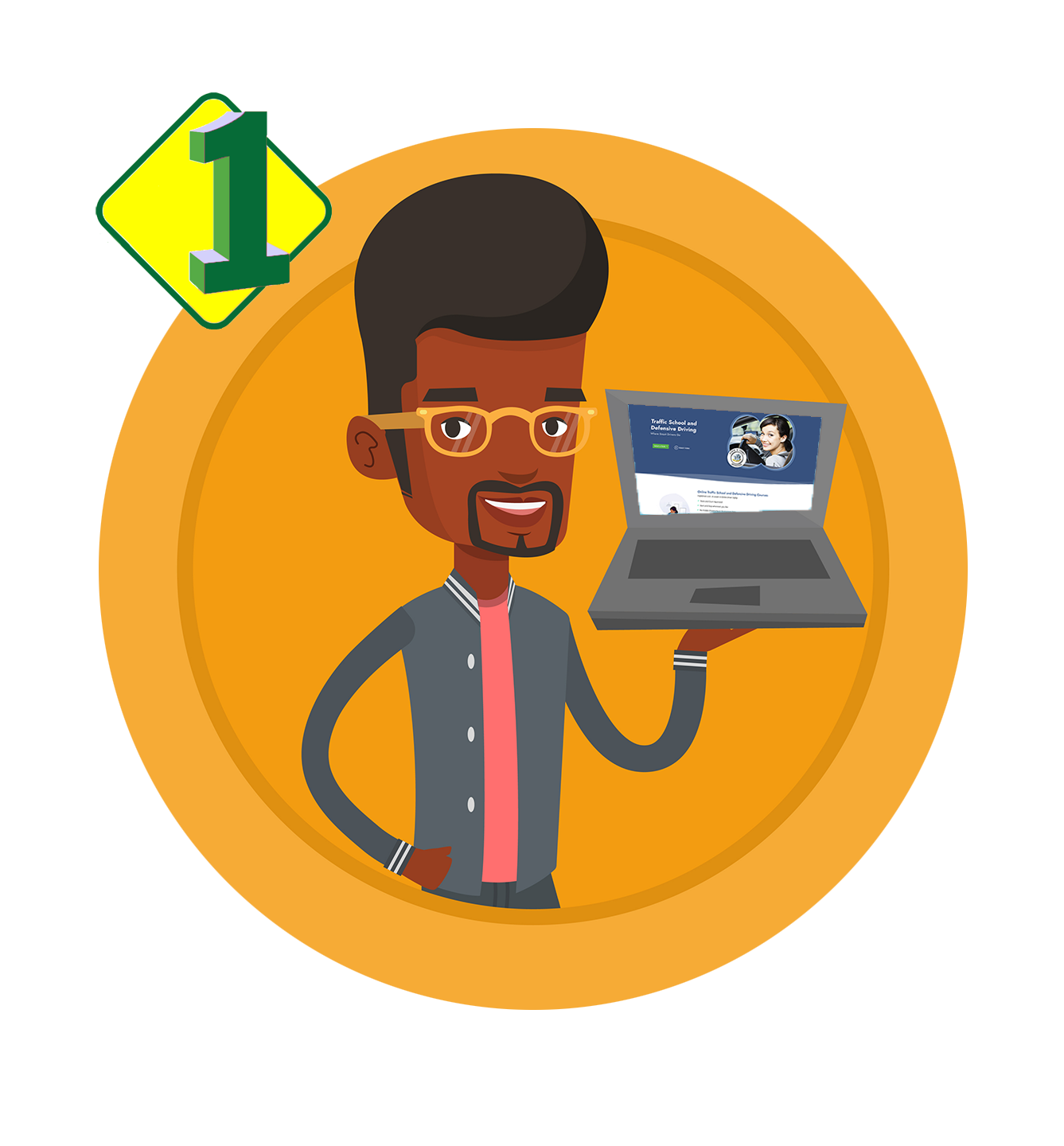 Best Texas Defensive Driving
Texas Approved for Ticket Dismissal.
Going to traditional classroom can be a hassle. 1SafeDriver.com is an online ticket dismissal course that is both easy and convenient to complete. We want to help you keep that ticket off your record and help you avoid paying higher insurance rates than you need to.
Nobody likes getting a ticket. It's a good way to put a damper on any driver's day. Whether it is because you were running late, or you just didn't realize how fast you were going, there is no reason that one incident of speeding should be held against you. It's bad enough that you have to pay a fine, but why should it stay on your driving record? At 1SafeDriver.com, we don't believe that it should. We aim to provide help—not for those dangerous or reckless drivers—but for those everyday people, like yourself, who ended up in a bad situation simply because of something that was out of their control. The people who have only had to speed once, but happened to be caught doing so. These are the people who we want to help get those traffic tickets erased.
That is why we offer you traffic school online. Texas court allows tickets to be dismissed through a defensive driving course, so if you live in this state, you are in luck. You can take all of the necessary driver safety courses with 1SafeDriver.com — you won't even have to leave your house to find a Texas courts-approved course, with lightning fast delivery of certification. And the good thing about our online driving school Texas courses, is that you can start and stop whenever you want, and work around your own schedule, taking as long as you need to finish it. You can take the course in video format or simply read text, and you can access it on any device, including your phone.
Going to traffic school can be a hassle, but online traffic school Florida is a completely different experience, especially when you use 1SafeDriver.com. It is both easy and convenient to complete. Take a look at our site, register for a course today and get that Texas ticket dismissed in no time.